Residential Floors
Driveway and External Floor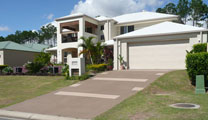 Overcrete Resurfacing Compound is one of Australia's finest modified cement based coatings which is been used widely...

Garage Floors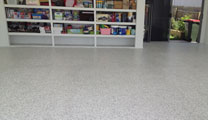 Flake Flooring can be used on garages, warehouses and high traffic areas using either water based epoxy or 100% epoxy.

Mirror Epoxy and Polished Concrete
This kind of floors are made of 100% solid epoxy. The finish of floor looks like glass finish, marble look. Is highly suitable for houses, shopes...

Client Says
"I prefered subtle yet unique elegance when it comes to flooring for my shop. Undoubtedly the team at Decorative Concrete Floors proved their professionalism. Great work to remember for long."
James Mcavoy , Australia